Regular price
Sale price
$3.99 USD
Unit price
per
Sale
Sold out
Weber's Brand horseradish mustard. Encapsulating a smooth yellow mustard base enhanced with the heat of horseradish and a few secret ingredients, this mustard has been the most famous product made by the Heintz & Weber Co., Inc. since 1922. The #1 selling mustard in the Buffalo, New York region for more than 75 years.
Contains
5 calories per tsp
70mg of sodium
Turmeric and other spices which present many health benefits within your skin, GI system, and aid in the fight against infection
Featuring
All natural
Vegan
Gluten-free
Nut-free
Fat-free
Sugar-free
Carbohydrate-free
Cholesterol-free
Share
View full details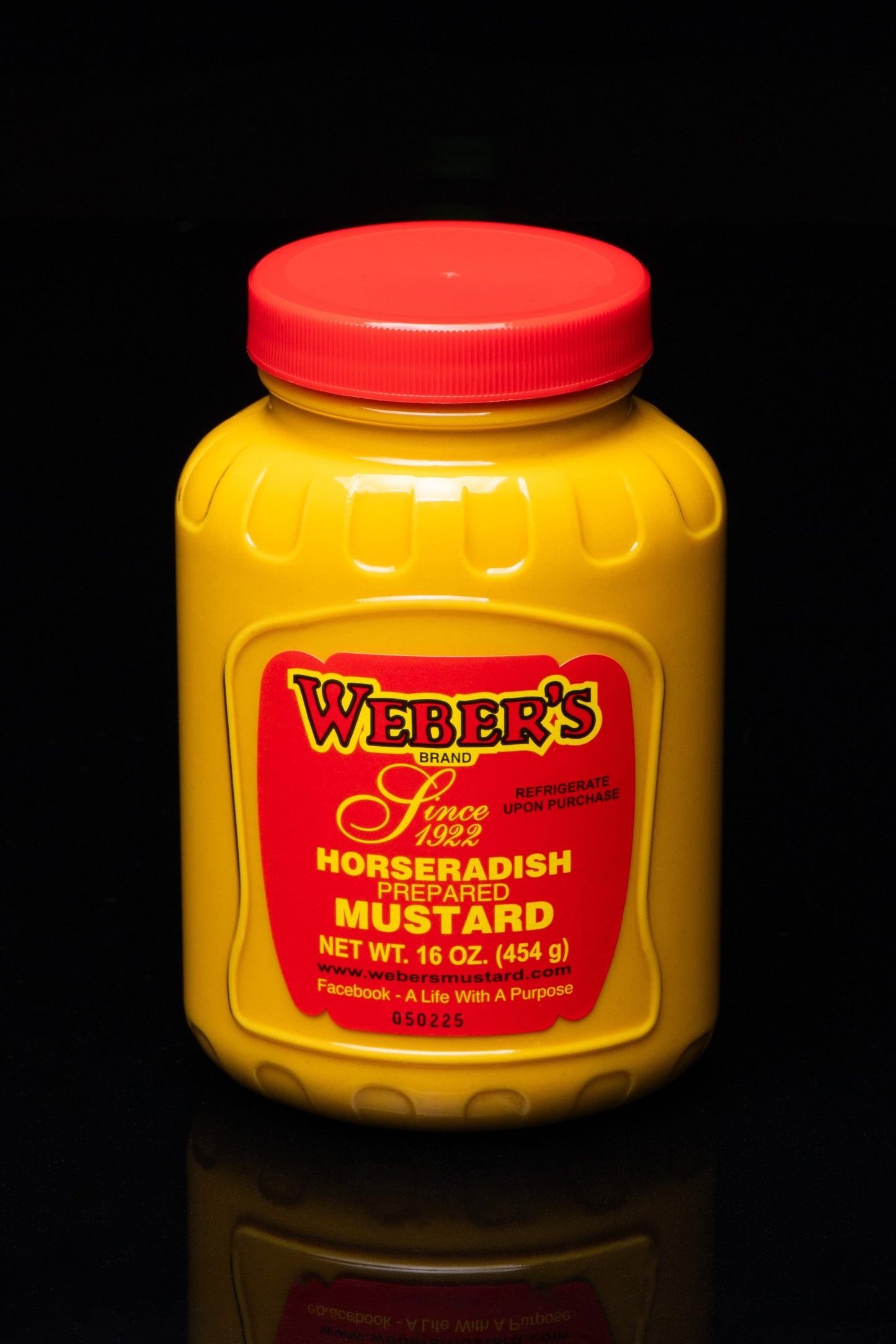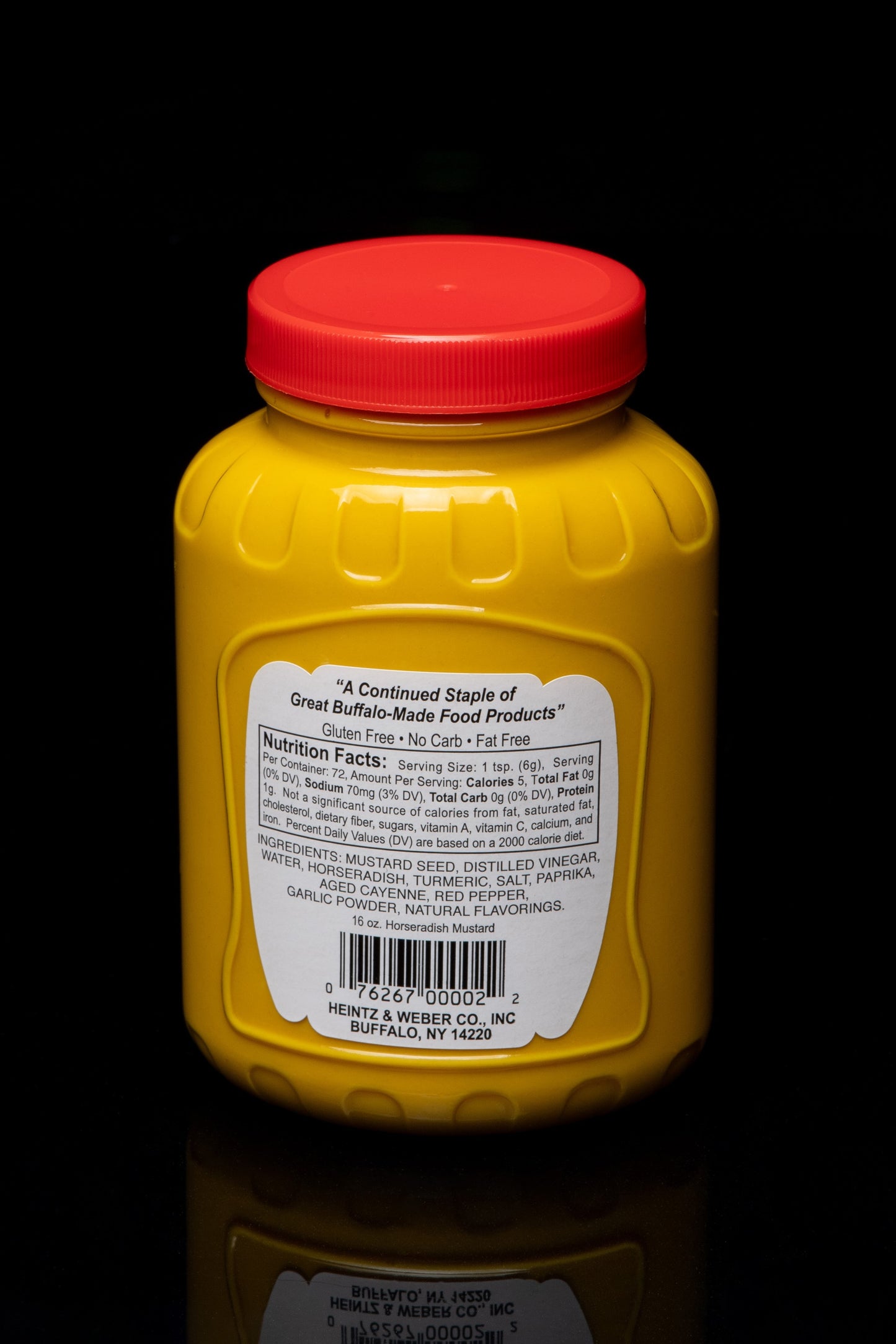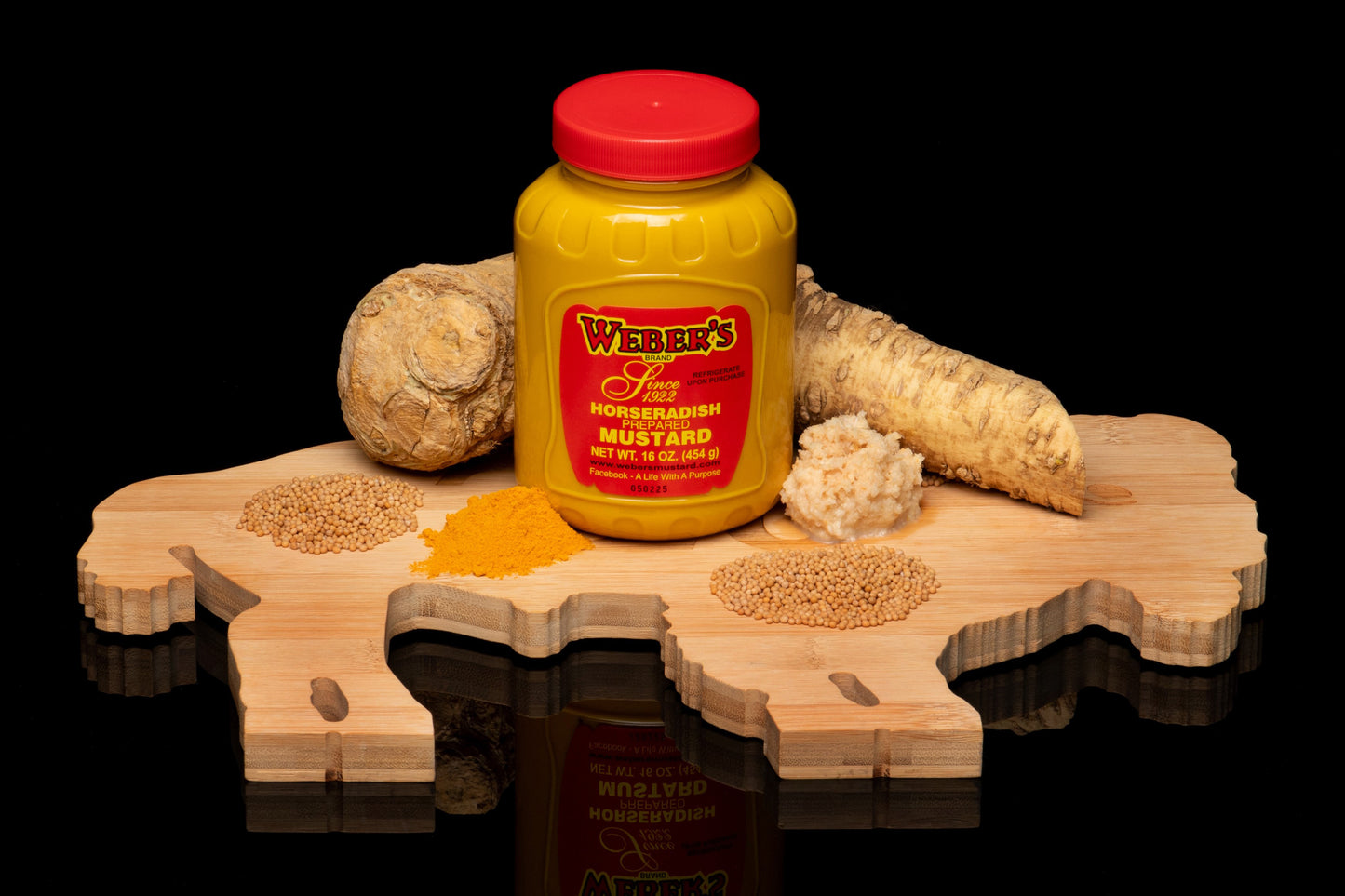 Just in time for the fair!
A friend shared a jar of horseradish mustard with me and I was hooked. I passed out some jars as gifts and made sure I saved a jar for the work fridge and it is definitely going faster than the old stand by national brand. During lunch break it hit us all at once, corndog! The North Georgia state fair opens tonight and corndogs will be plentiful. Now, we just have to figure out how to get our wonderful mustard onto the fair grounds. Thank you for a great product,
Horseradish Mustard in Okla city
Several friends of mine and I live in Oklahoma now we used to live in the Western New York area, but we just love the horseradish mustard from webers. I ordered by the case. We have several friends in Oklahoma now that enjoy it also and I get it for all of us to enjoy